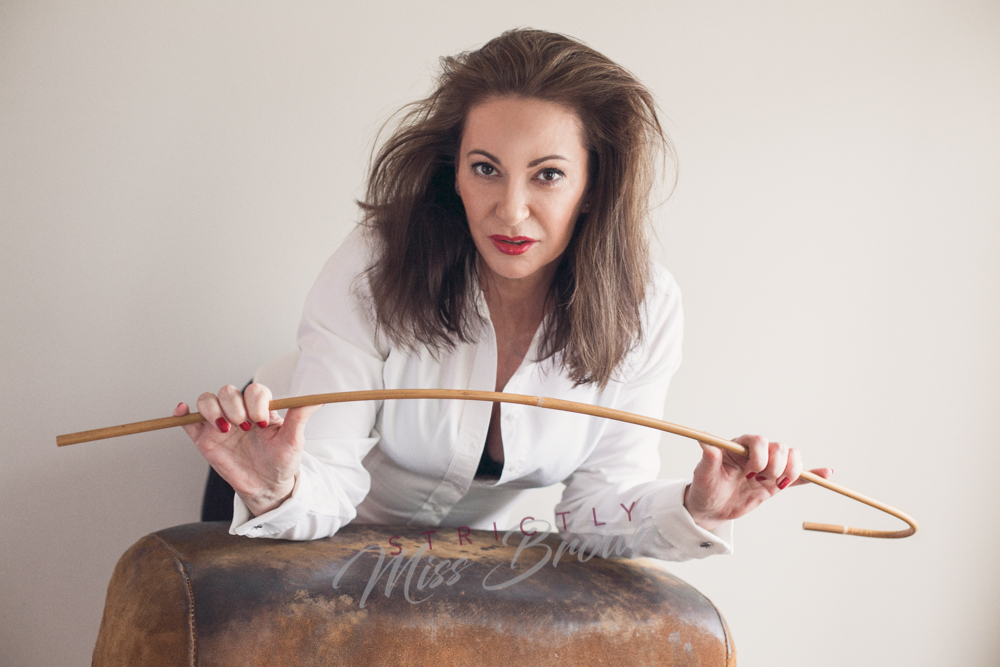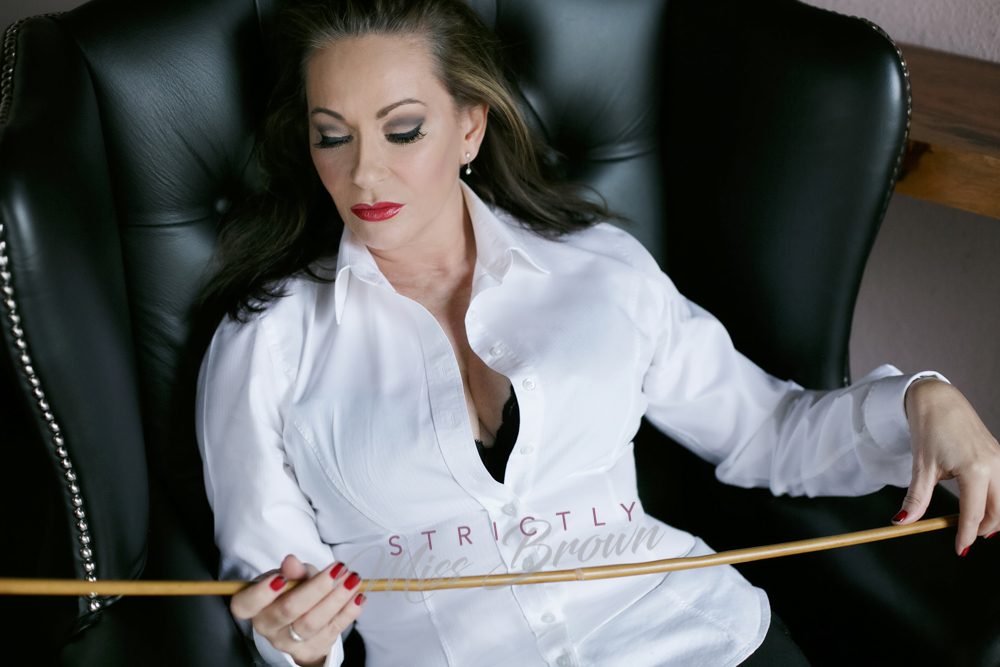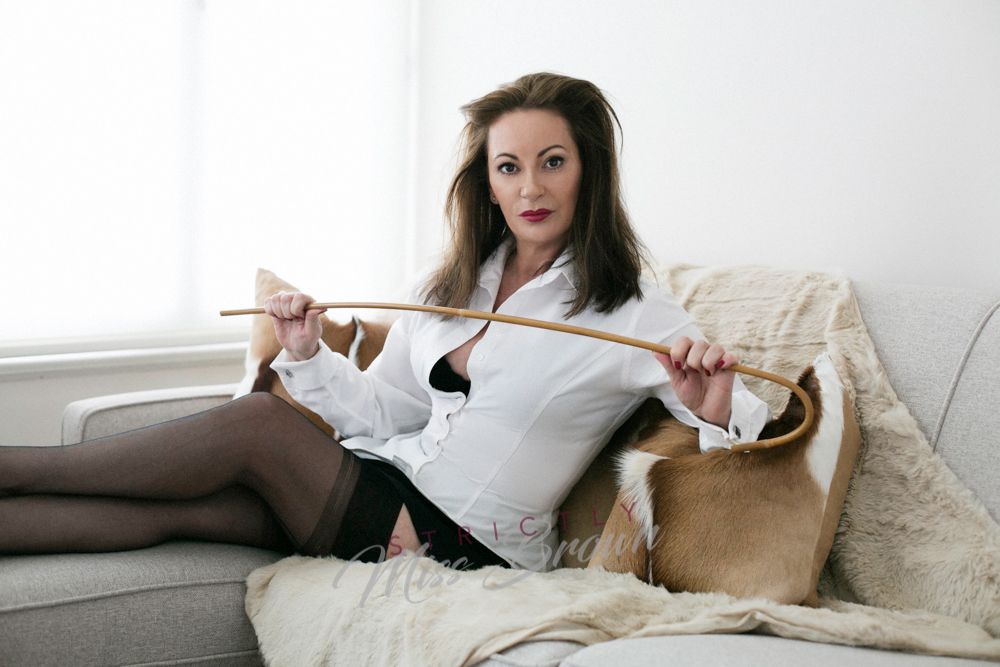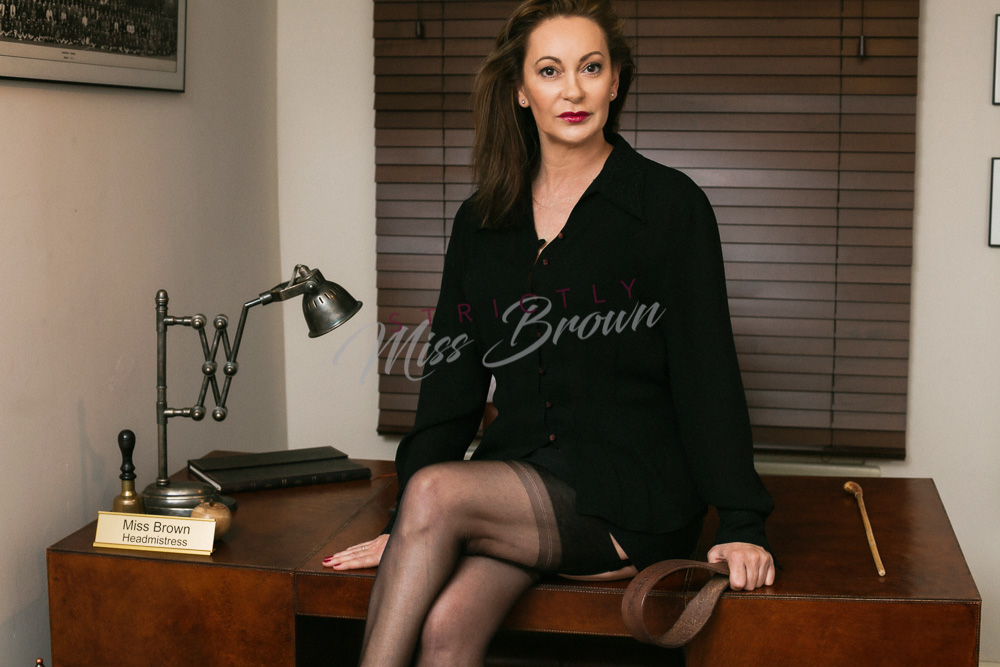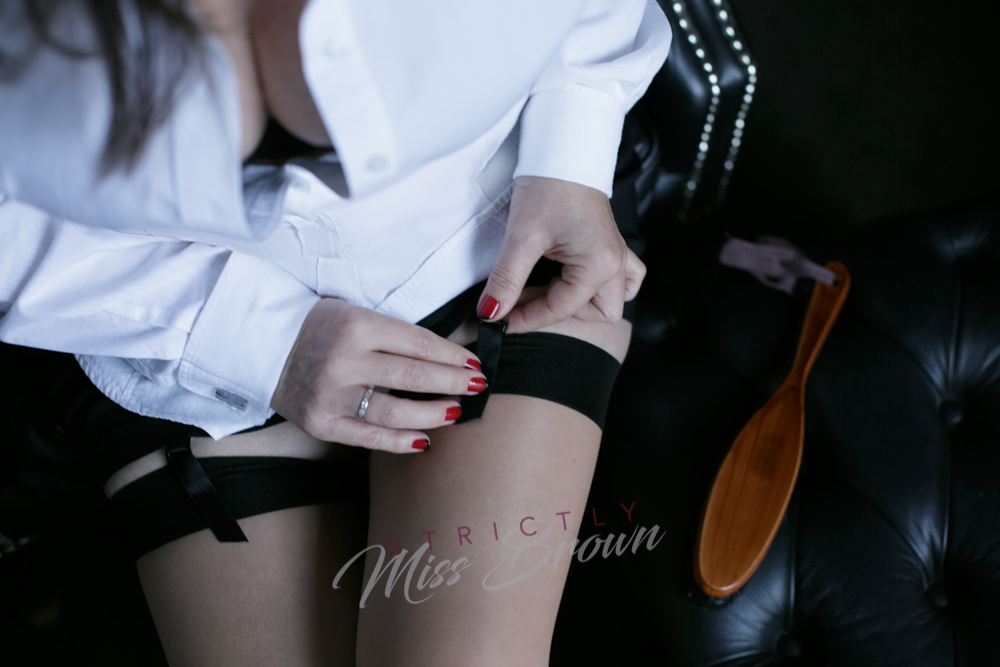 Ladies and Gentlemen,
I am Strictly Miss Brown.
The most elegant and intelligent of disciplinarians, I am the embodiment of domination at its most incisive, the authoritarian figure you so often wish you could have had.
With over twenty years' experience as a Corporal Punishment specialist, my technical skills are second to none. I am renowned for perfectly judged spankings and you won't know the meaning of accuracy until you have sampled the faultless precision of my strapping and caning. But experience and technique, although obviously very important, are not enough. To be a true five-star disciplinarian you also need inspiration, imagination and an air of complete authority and I have all of those – in abundance.
Although my severity is justly feared, I do cater for all levels from the complete beginner to the very experienced.
I am located in London, a 20-minute train ride from central stations. For those who like to drive, the location is easily accessible by car, with free parking in surrounding roads. You will be visiting a private, discreet and spacious apartment with an elegant study/domestic setting. I am also able to offer sessions in central London, in fully equipped spaces.
I offer private appointments to gentlemen, ladies and couples who harbour a deep-seated desire to be disciplined under my strict but safe control. My study door is open by appointment only.
For further information, please visit my Sessions page.
Miss Brown