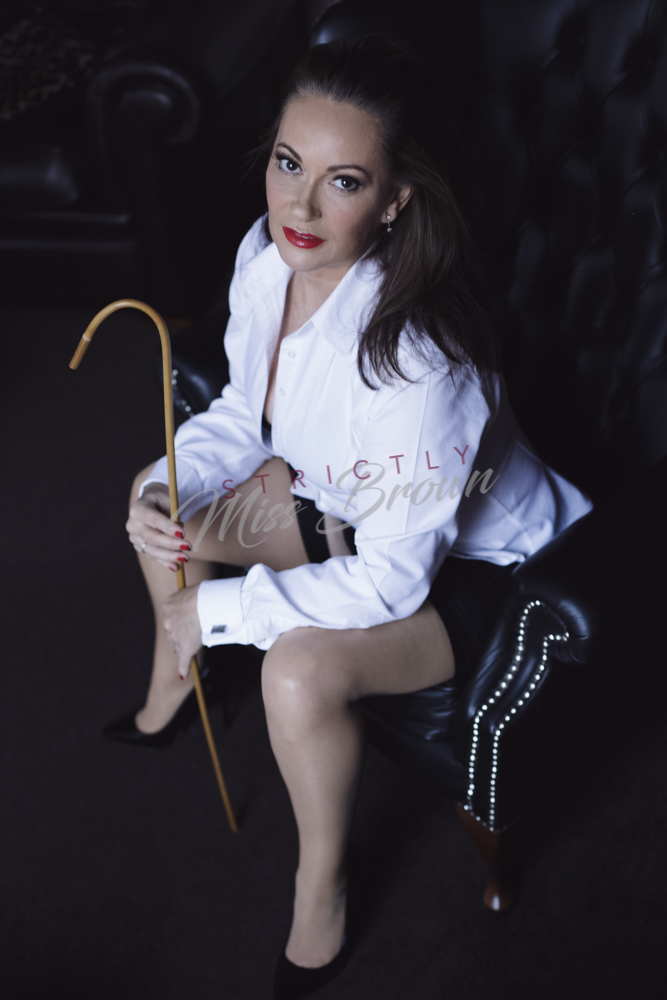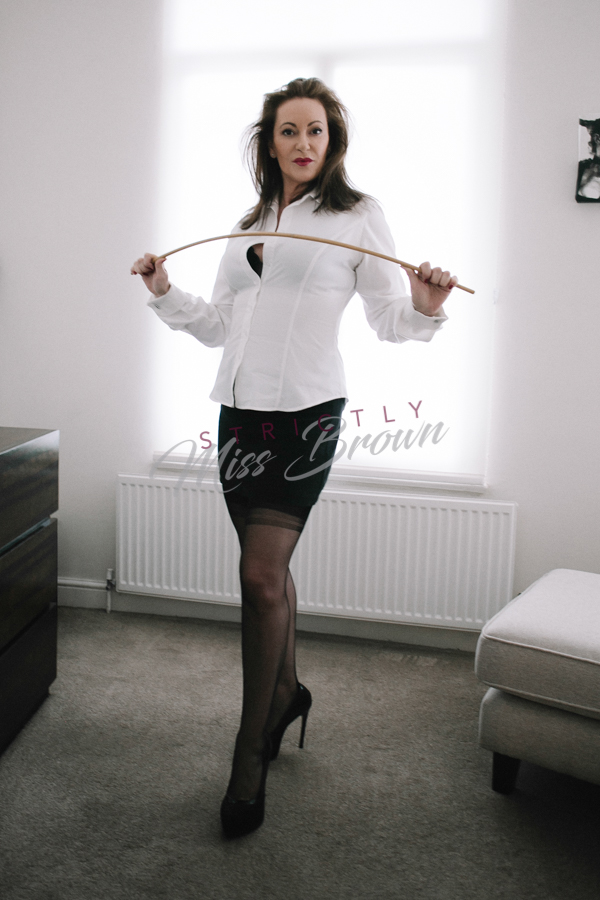 Experience the Best
Have you ever wondered what it would be like to experience discipline dispensed by a sublime exponent of the exquisite art of Corporal Punishment?
An encounter with Strictly Miss Brown will open your eyes to what 'exceptional' really means.
I bring instinct, experience, imagination and sophistication to each and every individual scenario. I am second to none when it comes to anticipating needs, reading desires, and creating unique and extraordinary experiences at any level – for the merely curious through to the well-practised player.
Excelling at intelligent and intuitive role play in many varied and different forms, I am adaptable and flexible to individual fascinations and aspirations.
Scenarios and Settings
Do you yearn for an unforgettable experience with your strict Headmistress, School Matron, Governess, Aunty, Nurse, Lady Boss, Prison Warden, or an alternative authority figure?
I am highly accomplished and skilled in devising varied and original Corporal Punishment experiences, from the subtle and sensitive to the most severe. Whether you would like to explore an archetypal scenario or to suggest something different, my private apartment is well equipped and provides authentic settings for any academic, domestic, or official scene, up to and including Judicial Punishment for those who desire it.
Mutual Trust
It is essential that we build mutual trust and understanding both prior to and during our time together. This is the key to any successful and enjoyable experience of Corporal Punishment – on both sides. The activities that we undertake together must be safe, sane and consensual. Conversation in advance of an appointment  is essential to ensure that limits and boundaries are clearly understood. Open communication will allow me to ensure that the experience meets – and, I would confidently promise, exceeds – your expectations. It is important that our time together is relaxed and unhurried overall.
Rest assured that the highest standards of hygiene, absolute professionalism and total discretion are guaranteed. Please understand that I request and expect the same level of respect from you.
Why not book a private appointment and experience my philosophy of discipline at first hand?
Make all your Corporal Punishment dreams come true.
Available Appointments
30 mins
60 mins
90 mins
120 mins
180 mins
The Original 'Thrash and Dash' (10/15 mins)
For further information, or to book an appointment, please visit my Contact page.
Miss Brown