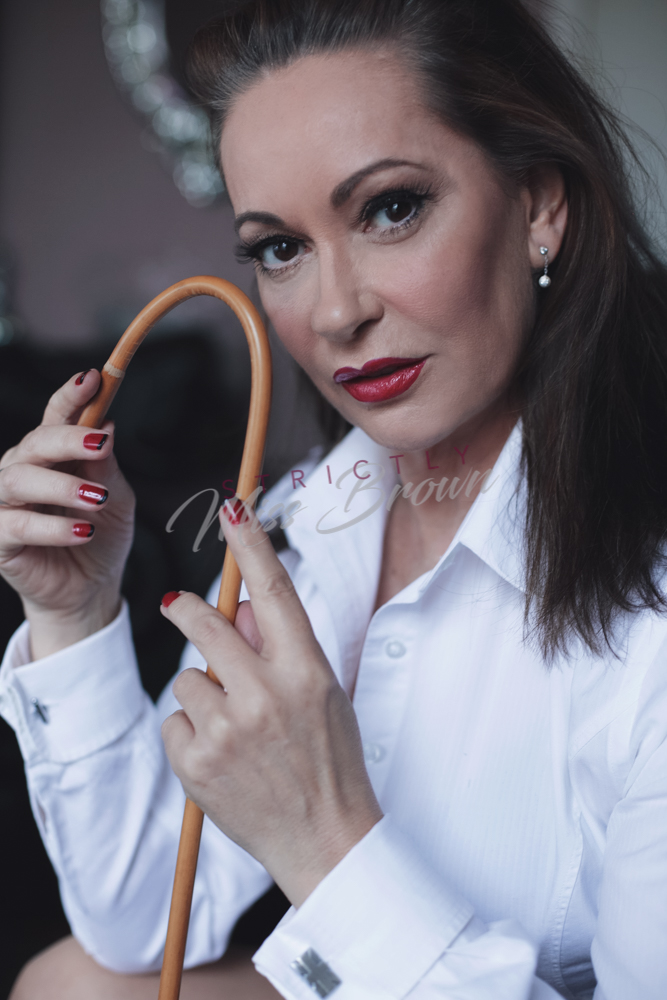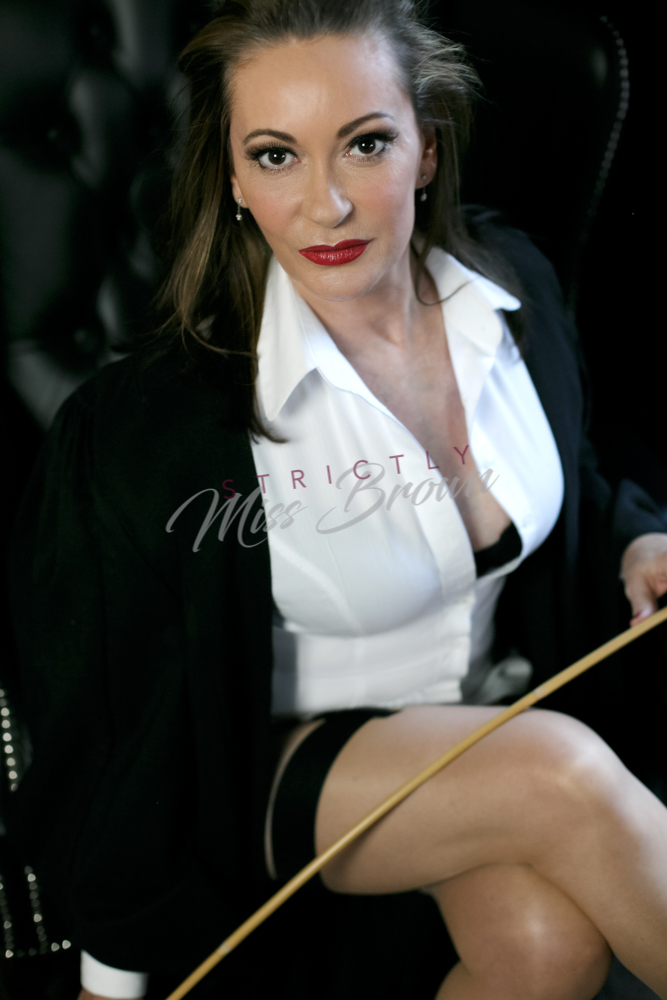 Spanking Classics
Corporal Punishment has always been a passionate interest of mine. Nowhere is this more clearly demonstrated than in the countless films in which I have starred, including my own productions.
Strictly Miss Brown Films
I have released my own series of films, providing an exciting opportunity to express my philosophy of discipline. Beautifully shot in spectacular locations, each of the four productions in this series is visually arresting, emotionally involving and gripping from start to finish.
At the time of their release, the Strictly Miss Brown films were hailed as raising the bar in terms of quality, intensity and authenticity – and they have not been surpassed since.
Brief Encounters
For those of you who like your Corporal Punishment short, sharp and to the point, Brief Encounters is a showcase of clips which are not featured in my films, but which have been made with the same care and attention to quality and detail. Access Brief Encounters Clips
Red Stripe Films
Red Stripe were always at the forefront of Traditional English Corporal Punishment films.
My dear friend, the late, great Ivor Gold, produced a series of titles in the 1980s and 1990s which became instant classics in the field of strict discipline and headmistress/schoolgirl caning. Ivor's passion for Corporal Punishment shows through in each of these productions – he understood what people liked to watch and paid careful attention to storylines and details to ensure an authentic and engaging production.
The Red Stripe films that Ivor created remain definitive examples of Traditional English discipline at its best however, the DVDs are no longer available for sale.