I am writing from my beautiful new study, with the fresh air and unmistakeable sounds and smells of spring coming through the open window. Yes, I have relocated. I am enjoying my first weekend in an elegant London suburb, with all the peace and prettiness that is readily found in the outer boroughs. It wasn't a decision that I took easily, because I very much enjoyed living in central London. However, the time was right for a new chapter and now that I'm here, I couldn't be more pleased with my choice.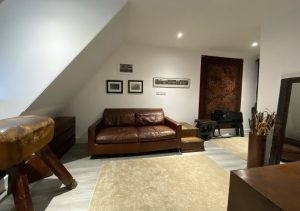 A change is certainly as good as a rest and, now that the hard work of moving is done, I am reinvigorated, eager to re-open my appointment book, and looking forward to welcoming familiar and new faces.
If you would like to make a booking, please send me a message via my contact page. My new premises are 10 miles south east of central London, easy to reach via Charing Cross, Waterloo East, London Bridge or Cannon Street stations, and a two-minute walk from the local station. For those who like to drive, I'm delighted to say that this location is readily accessible by car, with free parking in surrounding roads. I am also able to continue offering sessions in central London in fully equipped and discreet spaces. I will of course be happy to discuss all relevant details with those who enquire.
Best wishes
Miss Brown