Strictly personal.
Some weeks ago, I placed an advertisement in the personals section on www.itc-mag.co.uk describing The Headmistress Experience: a "uniquely intense and authentic trip back to your headmistress's study". Notwithstanding the perennial popularity of school-based Corporal Punishment scenarios, I have been pleasantly surprised by the response. Emails have poured in and, as I promise to pay personal attention to every message, I have had to work hard to keep up.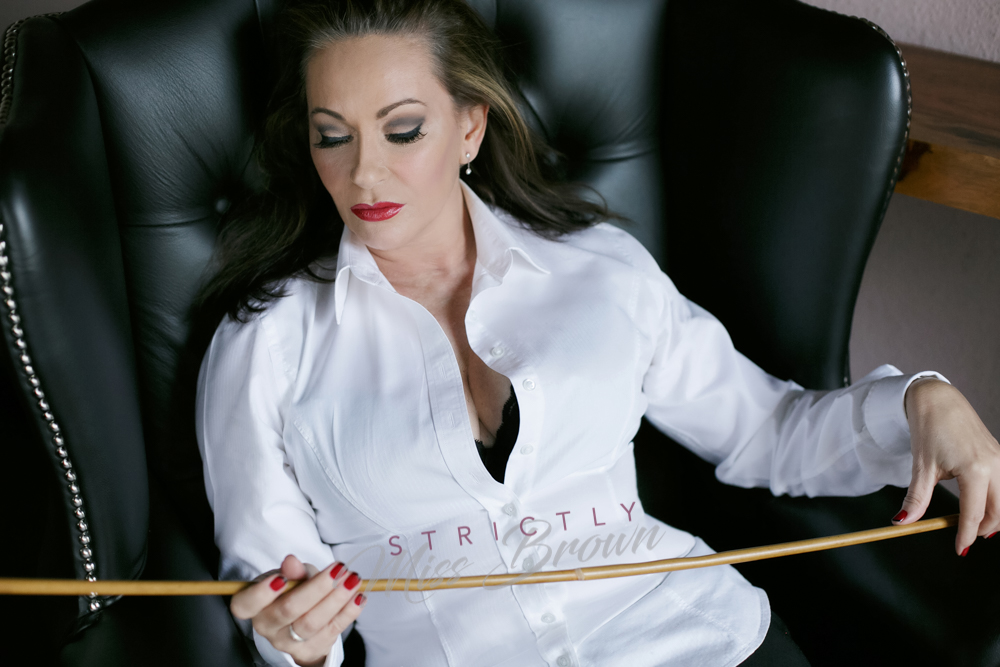 Along the way, I have noticed numerous requests to describe The Headmistress Experience in detail. I must say, I chuckled to myself when I realised that the moniker is open to misinterpretation, particularly by those who have not previously visited me. However, I am well aware that it takes courage to contact a disciplinarian for the first time and I understand the desire for specifics, so I want to explain why I am unable to fulfil the request.
You see, there is no single, pre-defined Experience, and that's really the whole point of what I do. CP is an art. I studied and practised hard over very many years to become the outstanding exponent that I am. Yes, I have a very distinctive style — traditional, precise, technically excellent — but I express that style with imagination and flexibility which ensures that no two experiences with me are ever the same, regardless of the chosen scenario.
Moreover, as I made clear in the advertisement, The Headmistress Experience is about more than the CP. It is fully immersive. I pay close attention to detail and take care to create atmosphere and authenticity from the moment the pupil reports to my study to their eventual dismissal. Like any formidable, old-school head teacher, I understand the power of psychological domination as well as physical subjugation. Discipline can take many forms, and in this scenario the potential variations are limited only by imagination and boundaries, on both sides.
What I am saying is that The Headmistress Experience is strictly personal. Different strokes for different folks, so to speak. Two-way communication is critical — I cannot predict what will be right for anyone and cannot describe in detail how a session might unfold until we have talked (by telephone and/or in person), got to know one another a little, and established mutual trust. Only then will I be able to gain a clear understanding of desires and limits, and therefore how to tailor the nature, duration and severity of punishment to the individual.
Of course none of this will be news to anyone who has visited me, but I do hope that it is helpful for the many who are contemplating doing so. I gladly welcome newcomers, so if I have given you my number, don't hesitate to give me a call — I'll be happy to chat. As always, anyone looking to make contact for the first time can do so via my contact page.
Miss Brown